Antilobby
Antilobby was made after I was curious about how much time I spent on the computer. I wanted a new perspective on my time--either well spent or not--and needed some way to track it. What better to make than a program that does that for me?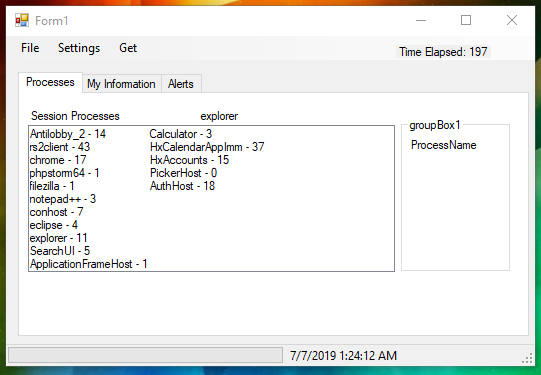 Part of this project is to have a web component. This website portion will allow me, or you, to visually see activity across all applications and sessions. Currently, you can view session information if you have the ID generated by the application, regardless of which session. Later I intend on making this account specific, but right now anyone can see the data if they have the ID.
Enter Resource Hub
Due to the nature of this project, I have decided to release the beta to only people that have been given access to it. The application may not be secure, information sent to the database is encrypted via SSL.
Download (Windows EXE)
---